Russell (Russ) Thomas
1930 – 2003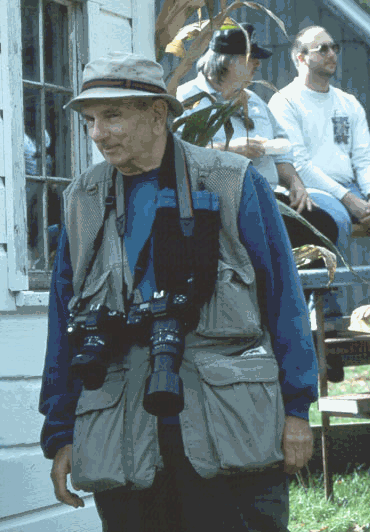 May God welcome you into His kingdom as we have welcomed you into our hearts.
The St. James Camera Club.
Russ was a man that everyone loved and cared for. All of us will miss him in many ways especially as a friend.
Whenever I asked Russ to help me with a project either for the Church and just for fun he would always be there without any hesitation.
Russ began his interest in Photography when he was in the Army during the Korean war.
From his first camera in the early 1950s to the present day, he kept up with the latest technology in photography. His latest camera was the Nikon D100 digital camera.
Russ was a member of the St. James Camera Club, Hudson Highlands Photo Workshops, Orange County Audubon Society and the Orange County Genealogy Society.
Russ would always bring in some laughter and joy to the meetings with his digital images that he produced on his computer.
Many of Russ's photos were on display in several locations in the Mid Hudson Valley area, including the Community College, Library, and Churches and in several private homes.