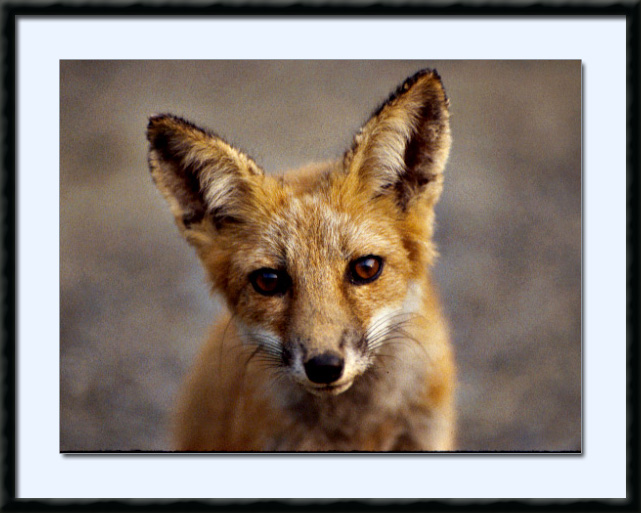 Kit Fox
Dean Phipps
Fallston, MD
N90 Nikon on aGitzo tripod very low to the ground to get a headon shot.
I used a Nikkor 300mmf4 and Kodak 100SW film.
I enticed the young kit with some food scraps and he walked up and looked right into the camera for a frame filling head shot, like --"whats for dinner"?